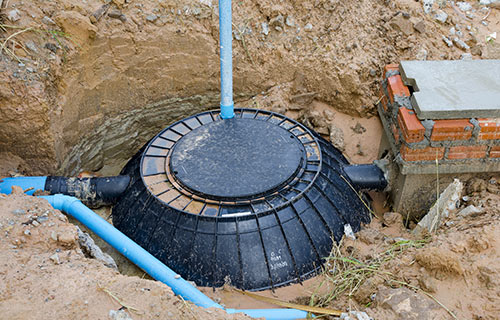 When the time for septic service comes around, make sure you're choosing the qualified experts at Ashton Septic Tanks Inc.! Not only do we take pride in a job done promptly and thoroughly, we're backed by decades of experience that ensure we're doing the work better than anyone else. From routine pumping and septic tank cleaning in Fort Pierce, FL, to repairs and even new system installations, let us handle your septic needs.
Septic Pumping
Depending on the size of your tank, routine pumping is required to keep it stable. Infrequent pumping could cause everything from backups and drain field flooding; pumping too frequently leads to imbalances between scum and microorganisms. Only a septic professional can help you determine the right pumping schedule.
We'll gladly advise you on the right pumping schedule for your tank and make sure you stick to that schedule to avoid any backups, drain field flooding issues or anything else that may cause long-term problems for your septic system. In addition to pumping, we can also perform cleanings and inspections, recommending solutions for better performance if your system is off-kilter.
Septic Repairs
For older septic systems or those not suited for the capacity they handle, there may come a time for septic pump repair in Fort Pierce, FL. We handle all aspects of septic repair, including pumps and drain field repair. Our experienced crew is quick to diagnose problems correctly and can sort them out the right way, restoring your system's integrity.
Septic System Installs
If the time has come for you to install a new septic system or you're building a new home on an undeveloped property, give us a call! We'll facilitate your entire septic installation from start to finish, paying close attention to every detail. We guarantee a system that's up and running quickly, without any issues to hinder its flawless performance.
Schedule Septic Service
No matter what services your septic system needs, Ashton Septic Tanks Inc. will make sure it gets them. Contact us today at 772-216-9827 to schedule service with our qualified experts. Let us show you why customers have been choosing us for more than 65 years!